Well my dear Yankee Doodle Paddy Friends, we made it! Yes February, the Month of LOVE, has come and gone. 28 days and 29 posts and I for one feel more inspired, more energized and more connected. And connected is an important aspect of this Guest Blogger Series. We may come into this world alone and leave it alone, but it is utterly and truly about the connections we make along the way. To see these guest bloggers connect with each other, support and encourage each other has been amazing. And it is doubly awesome to see readers connect too, offering words of kindness through comments on here and social media. I'm in awe and blown away!
As I have done the first year of this series and again last year, I will post below links to all the stories and a brief synopsis. This is sort of a landing page to make it easier for you to access all the LOVE stories. I would encourage you to have a read of the ones you might have missed or go back and read again those stories that resonated with you. And I have included the songs which I played for the Snapchat reveal I did each day.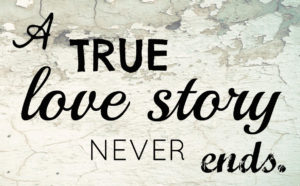 Post #1 Me– Saving LOVE (Lauren Daigle: You Say)
Post #2 Amy– Self LOVE (Hailee Steinfeld: LOVE Myself)
Post #3 Christy-One LOVE, One Heart (Bob Marley: Three Little Birds)
Post #4  Andrew and Helen– LOVE and the ONE (Tim Mcgraw and Faith Hill: It's Your LOVE)
Post #5 Tammy– Lemony LOVE (Donovan: Mellow Yellow)
Post #6 Kim F-LOVE from the Inside Out  (U2: ONE)
Post #7 Kel-Twin Flame LOVE (Adele: Make You Feel My LOVE)
Post #8 Diane– What matters LOVE (Haddaway: what is LOVE)
Post #9 Emma– Post partum healing LOVE (Levi Hummon: LOVE heals)
Post #10 MaryAnn– A Renaissance lady's LOVE  (Cyndi Lauper: Time After Time)
Post #11 Anon– Angels heal abuse (Train: Calling all the Angels)
Post #12 Abby– LOVE and Loss of a dear Father (Luther Vandross: Dance with my Father Again)
Post #13 Jo and Jacinta– Twinning with LOVE (Marvin Gaye & Kim Weston: It Takes Two Baby)
Post #14 Lindsey– Mom and Dad Angel LOVE (Robbie Williams: Angel)
Post #15 Ron– How to help teenagers LOVE their job (Loverboy: Working for the weekend)
Post #16  Wundersnapper– The LOVE circle (Mac Davis: Texas in my Rear View Mirror)
Post #17 Pierre– An Artists LOVE of life (Linda Ronstadt: I LOVE You For Sentimental Reasons)
Post #18 Jennifer SuperemPOWERED Self LOVE (Andra Day: Rise Up)
Post #19 Amaris- LOVE, Music and the Amaris Affect (Heart: What About Love)
Post #20 JoAnn– LOVE For a Mother like no other ( Bobby Vinton: Roses are Red)
Post #21 Nicola- Strength of a Sister (Pink: Beam Me Up)
Post #22  Rob/Mikaela– The most poignant LOVE story (Kate Rugsby: You Belong)
Post #23  Sophia– CHEERful Squad LOVE (OMI: Cheerleader)
Post #24 Me LOVE inspo  (Al Green: God Blessed Our  LOVE)
Post #25  Erik– A tribute to his grandparents (Rascal Flatts: My wish )
Post #26 April– Neo's footprints on April's heart!  (Beatles: Let it Be)
Post #27 Ashley– Trips and Tips with the Traveling Military Wife (The Sonics: Have LOVE Will Travel)
Post #28 Kim– Losing it all but gaining everything (Kygo: Happy Now)
Post #29 Amber– A mom, a daughter and a puppy (Donny Osmond: Puppy Love)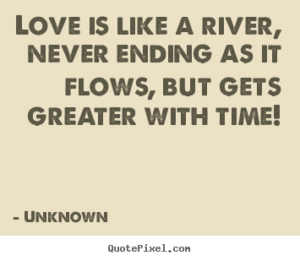 I want to thank all of you readers for taking this journey with us! I hope your hearts have been filled. I want to thank all the Guest Bloggers from the top, bottom and sides of my heart. Thank you for trusting me with your stories. I poured over every word and as a "curator" I wanted to make sure the stories were shown in their best light as you had intended. I loved adding quotes and music and basically jumping in the puddle of your LOVE! It has been my honor to host this Month of LOVE for a third year, and may there be many more in the years to come. Cuz the world could always use some more LOVE! So this is not the end, but merely the beginning…
never ending LOVE,
YDP
P.S. If you feel inspired, I hope you'll write a love story for next February 2020. It is never too early to get started.