After one of the best months of my life (no joke) I took the day off yesterday to savor the month of LOVE!  It was such a great series of guest bloggers, so I bathed in all the warmth and loving remnants left behind on Yankee Doodle Paddy.  It was an honor to host this love fest with authors pouring out their hearts with inspiring stories!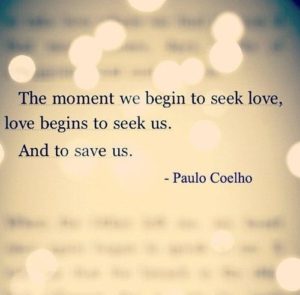 But I decided it might be a good idea to post a debrief with all 33 guest blogger LOVE Story Links on one page. Below, I have started by putting the link for my Intro Post from February 1st, and then all the posts in order. I've included each author's name and the theme of their love story. Lastly, I included links to the songs I used for each Snapchat intro.
Not everyone reading the blog would have seen the way I introduced each love story with a specific song for each blog post. So, you can have a read and listen to some great music as well! While I also promoted each guest blogger post on my Twitter, Facebook and Instagram accounts as well, it was cool to do an intro of this sort on Snapchat. It really set the tone for the stories and from what people told me they enjoyed it very much. As well, many asked for the names of the songs. So enjoy the list folks!
February Guest Blogger Month of LOVE intro post
Post #1 My Hubby-Love of 'Boots with Roots' (Nancy Sinatra: These Boots)
Post #2 Pam– Love for her two daughters (John Mayer :Daughters)
Post #3 Rebecca– Body Positive, Belly LOVE (Destiny's Child: Bootylicious)
Post #4 Ger– Husband love (Phil Collins: In the Air Tonight)
Post #5 Lynda – Hubby, Daughter, Mam and Granny love (Pretenders: I'll Stand By You)
Post #6 Alex– Self Love  (Supertramp: Give a Little Bit)
Post #7 Eleanor-Hugs from her husband (Journey: Open Arms)
Post #8 Alannah– Love for escapes makeup & musical theater (Ed Sheeran: Tenerife Sea)
Post #9 Mikaela– Love as a healer (Pearl Jam: Breathe)
Post #10 Nicola– Home & family love ( Collective Soul: Reunion)
Post #11 Alison– Daddy love (Jimmy Durante: Smile)
Post #12 Tracey – Angel baby love (Sara McLaughlin: Arms of the Angels)
Post #13 Aine– Valentine's survival guide (Ella Fitzgerald: My Funny Valentine)
Post #14 Hannah-Rose– Granda Bubbles (Colbie Caillat: Bubbly)
Post #15 Katie– Love for baby daughter  (Maura O Connell: Feet of a Dancer)
Post #16 Sarah– Love story journey (Train: Marry Me)
Post #17 Melanie– Miracle with father (Cheap Trick: Miracles)
Post #18 Joanne – Love for Husband (Ed Sheeran: Thinking Out Loud)
Post #19 Claire F– Self love (Donna Lewis: I Love You Always Forever)
Post #20 Jennifer – Self love (Katy Perry: Roar)
Post #21 Sharon-Book love (Peter Gabriel: The Book of Love)
Post #22 Marie– Self love (REM: Everybody Hurts)
Post #23 Maria– Self love (Lumineers: Ho Hey)
Post #24 Penny– Love for Pets (Sigala: Give Me Your Love)
Post #25 Denise– Husband love (IZ: Somewhere Over the Rainbow)
Post #26 Grace– Music love (Beach Boys: I Can Hear Music)
Post #27 Jules– Love for Son (Beyonce: Love on Top)
Post #28 Aunt Rosemary– Love of food, travel, hubby, God (Rolling Stones: You Can't Always Get What You Want)
Post #29 Claire K- Love for female friendships (Madonna: Ray of Light)
Post #30 Eimear– Love of acting and teaching (Chorus Line: What I Did For Love)
Post #31 Rita– Love for her mam (Ed Sheeran: Photograph)
Post #32 Paul– Self love (Huey Lewis: Power of Love)
Post #33 RoseAnne– Self love (Foreigner: I Want to Know What Love Is)
I wrote a short summary and thanks at the end of the last guest blogger post, so I won't repeat myself. But I will say thank you once again to all the writers for their contributions. Your love stories blew me away and touched my heart!  And also a big thanks to all of the readers.  Without you we'd all be sharing in a vast cavern. But even if that was the case, we'd hear our echo, which wouldn't be too bad considering the gravity of the material.  Most of all I want to recognize the support that I have witnessed amongst the authors and readers. It is awesome how supportive people are, posting an encouraging comment here and there.  It gives me joy and hope!
I pray you all got as much out of this as I did. People asked me how I managed to do it all. It was time consuming I have to admit, but it was a labor of LOVE! Until next time, keep spreading the LOVE!
YDP